Hello dear readers! With today's blogpost Reinvest24 Update – Viva L'Eliana I would like to point out a new project at Reinvest24. Have fun reading!
---
---
L'Eliana development project – 1. stage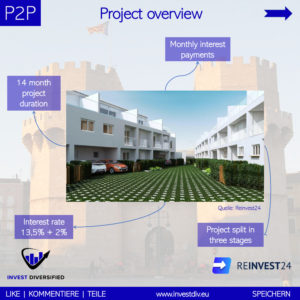 ---
Investment case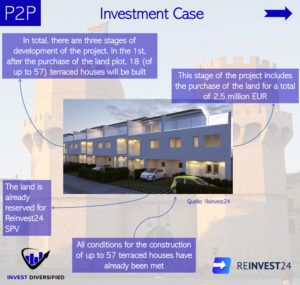 ---
Location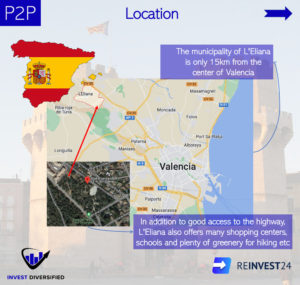 ---
My investment
Meanwhile I am invested in 21 different projects with a total amount of about 2.170 EUR at Reinvest24.
I do not have too many projects in Spain yet, so this one is interesting for diversification reasons. What I like about this project is that the land for purchase is already reserved for Reinvest24 SPV and that by meeting the requirements there is little to prevent the construction of up to 57 townhouses. Therefore, I have already invested in L'Eliana last week.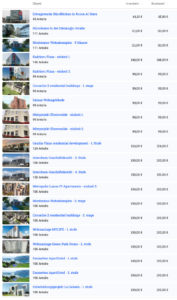 Besides L'Eliana there are currently two more projects available on the primary market. So you might take a look and don't forget the bonus*!
---
Bonus

If you register with my link on Reinvest24*, you will receive a 10 EUR bonus. I will receive 1% of the investment.
---
About new projects on Twitter, Instagram and Facebook
On my own behalf, I would like to mention that I also present new projects on Twitter (kaph1016) and Instagram (investdiversified) in which I invest myself. Also, on Facebook I have a page. There are also a few insights into how I invest in other areas. So just follow me :). *Some links in my posts are affiliate or referral links. That means I get a little bonus. For each of those who use these links, however, there are no costs or other disadvantages. On the contrary, there is usually a start bonus or cashback. So if you use these links, you support my blog and for that I say thank you in advance!