Hello dear readers! With great strides, we are approaching the end of this crass year. In October, unfortunately, there was not enough time for an update, but the P2P portfolio update November 2022 I publish today. I am currently setting the course for 2023 as far as P2P is concerned. Have fun reading!
---
First comes the IRR ranking, as usual, and then a closer look at the individual platforms. I have adjusted the subdivision of the platforms once again because it has led to confusion here and there. There are the categories '(Re)invested', 'Withdrawal phase' and 'Investment expires'.
'Strategy'
As announced some time ago, a real estate purchase is pending in the coming year, which will now have an impact on the previous strategy. Many platforms will switch to the withdrawal phase and the interest will always go directly into the money store at the beginning of the month. This approach will not change for the time being in 2023. If it does, you will of course be informed directly.
IRR ranking November 2022
I've selected the 01.07.2017 as a start, as this is where I started tracking my P2P investments.
[table "43" not found /]
---
Platforms
Newcomers
P2P (Buy-Back)
With hive5, I added another platform to my portfolio at the end of September. In the interview with CEO Ričardas Vandzinskas you can learn more about the Lithuanian platform based in Croatia. At hive5 I can currently report an IRR of 11,30% with an investment of 203,85 EUR.
I initially run new platforms as a test balloon for a good year. After that, I decide whether or not to increase the investment.
If you use my link*, I will receive a one-time 10€ and 2% cashback.
---
(Re)investing
I continue to reinvest on the following platforms and plan to increase the investment in a targeted manner in order to maintain a monthly cash flow of at least EUR 25 or even increase it beyond that. Many platforms have been transferred to the withdrawal phase, and some will follow.
P2P (Buy-back)

Lendermarket continues to run and does one thing above all, generate interest. On the platform itself, my IRR is 16,29% with an investment of 1.526 EUR.
However, there was still one news. Creditstar has launched Monefit SmartSaver*, another product that wants to compete with Bondora Go&Grow with at least 7% and fast availability. I will take a closer look at the whole thing in the new year.
Because the platform is new and I 'only' invested 1.000 EUR I won't put capital as questionable for now.
If you use my link* you will receive up to 3% cashback through the Christmas cashback campaign when investing 1.000 EUR or more. The campaign runs until 03.01.2023. I will receive 5€ + 1,5% once. You can find the exact conditions here.
1% cashback is available on loans issued by QuickCheck and Credory.
2% cashback is available on Creditstar Group loans with a term of 0-12 months.
3% cashback is available on Creditstar Group loans with a term of 13 months or longer.

Robocash had 744,15 EUR invested at the end of November and the IRR was 11,73%. Robocash I would also like to transfer to the withdrawal phase, but I almost never have free money there. I think before that, I will reach the mark of 1.000 EUR investment.
Due to the increase, but still a small investment amount, I do not see the investment as such as questionable. Moreover, Robocash has quite a long track record.
If you are interested in Robocash, you can use my link*. As compensation, I get 1% cashback after 90 days and a one-time 5€.
---
P2B (Real estate)

The IRR at Reinvest24 was 9,43% at the end of November with 2.447 EUR invested. In October and November, I invested in a total of four new stages of individual projects. Three projects were successfully repaid. In the projects from Moldova there was again a delay in interest payments, but in the meantime all interest has been received.
In the meantime Reinvest24 is already 4 years old! I do not consider my invested capital questionable.
If you want to invest on ReInvest24*, there is a bonus of 10 EUR running for new investors! I receive 1% cashback.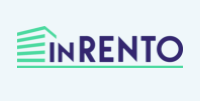 InRento's weighting in my P2P portfolio is growing very slowly. Every month, the interest from EvoEstate is automatically transferred to InRento and I invest as soon as the minimum investment of 100 EUR is reached. The IRR end was November at 5,30% with an investment of 815,66 EUR. The preliminary target is 1.000 EUR investment.
I hope that new rental projects will regularly be available for investment on the platform. So far, I do not consider the investment questionable.
You can register via my InRento* link, for this you will receive a 20€ bonus, while I will receive 20€, too.
---
P2B

At Quanloop, 74,88 EUR was invested at the end of November. The IRR is at 17,96%. Of course, since Quanloop continues to blink like 'red flags' Christmas tree, I won't be adding any more money in 2023. I'll just wait and see what happens.
The experiment will continue, but without investing any more money.
If you still want to take the increased risk with Quanloop, you will receive a 5€ bonus with my link*. I receive 2.5% cashback.

At LinkedFinance, the IRR climbed also in November to meanwhile 7,58%. The investment now stands at 507,97 EUR.
So far, exclusively paying or already repaid projects. Therefore, I do not consider my investment questionable.
Linked Finance doesn't have an affiliate program, so there's nothing for you or me. Nevertheless, you can register here if you like.
---
P2P (Short-term)

Go & Grow
Go & Grow I mainly use for a small part of my cash and will also use it for my side hustle and savings for insurance payments. Because of the withdrawals from time to time and the fee of 1 EUR IRR is at 6,58%. In November there are still about 17 EUR left on the account.
I do not consider an investment in Bondora to be questionable.
A 5€ bonus is available for you at Bondora* right after registration.
---
Crowdlending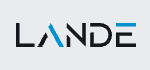 Lande (formerly Lendsecured) I had increased a bit at the end of October and invested in two projects. In November, 267,04 EUR were invested with an IRR of 10,81%.
If you are interested in Lande, you can use my link* and get 1% cashback for 180 days. I will receive 10 € for the successful registration and also 1% cashback for 180 days.
---
Misc.
Bullride I had briefly introduced in April portfolio update. As the cold months have arrived in Sweden, my two e-scooters are currently no longer in use and of course do not generate any income. Nevertheless, both will be depreciated over the next four years. The IRR is 2,24%, but will continue to decrease until spring.
For a test balloon this is a very high amount and this is 100% questionable until the first results roll in.
If you register with my link* you will get 10€ and 1% cashback for 90 days.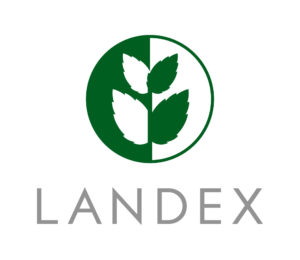 I also briefly mentioned Landex in the April portfolio update. The platform is a gimmick for the time being with only 30 EUR invested.
This is a test balloon, I want to gain experience on the platform first.
If you register with my link*, I will receive a one-time 5€ + 2% cashback on the investment for 60 days.
---
Withdrawal phase
P2P (Buy-back)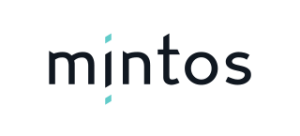 Cashback campaigns are currently active on Mintos every now and then (currently up to 1,5% cashback on GoCredit bonds), but they have to be activated! The IRR on Mintos at the end of November was 10,85% with invested 6.038 EUR. So about 400 EUR were withdrawn again.
Even if Mintos is one of my largest platforms, approx. 38% of my investment is questionable. Namely all pending payments and loans in recovery.
Mintos has currently suspended its affiliate program again.
IUVO had 1.815 EUR invested at the end of November with an IRR of 11,05%. Until now, there were no reasonable statistics or similar on IUVO. Since November there are at least a few charts about the loans in which one is invested. The loan provider CBC is being restructured. However, further announcements are not expected to arrive until Q1 2023.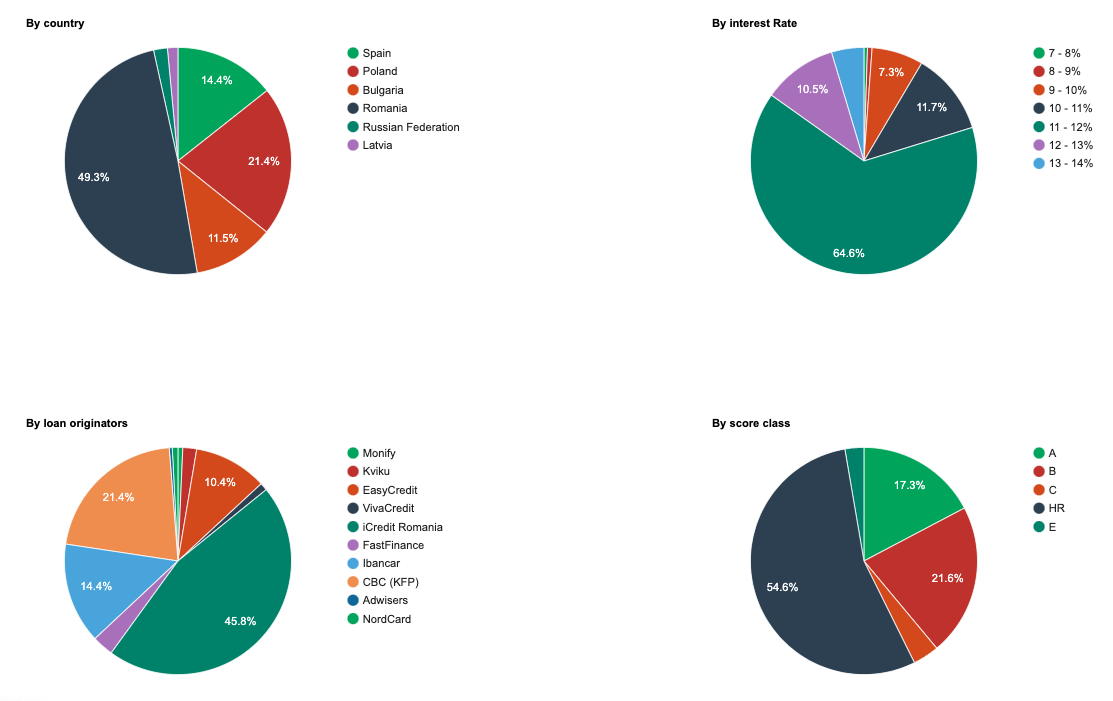 Currently, 23,8% of the investment is questionable due to the Polish CBC loans.
By registering by clicking on the banner above, I will receive a one-time 5€ upon registration and 2% of the investment of the first 30 days and 3% for investments from day 31-90.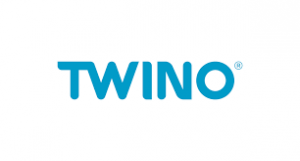 Twino is having a bit of a hard time with the conversion to bonds (called securities). In the meantime, however, there have been the first minor UI adjustments, which provide minimally more clarity. The IRR at the end of November was 10,79% with 1.145 EUR invested. There was also no news regarding the repayment of the Russian loans.
For almost 4 years, the platform has been running so solidly that I don't considered my investment questionable. And then came this war. As of today, all Russian loans are questionable.
Here* you can register. If you invest 500€ we both are rewarded with a bonus of 20€. Until 24.5 you will also receive 1% cashback on investments via Auto-Invest (promotion must be activated!)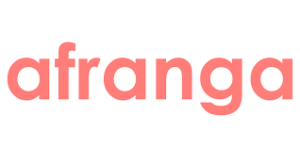 There is no real news at Afranga either. However, the "cash drag" phenomenon can be observed. Apparently, some bots are sucking the primary market dry. Of course, only to make these loans available on the secondary market with some premium. A total of 673,24 EUR was invested at the end of November with an IRR of 13,19%.
I would say that Afranga has slowly outgrown its infancy. Since I have not invested a significant amount, I do not consider my investment questionable.
If you are interested in Afranga, you are welcome to use my link* and support my blog. Unfortunately, only I receive 1% cashback. Prerequisite for this, you invest >500 EUR.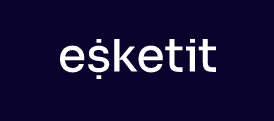 At Esketit, the IRR was 12,98% at the end of November. 606,59 EUR are invested there. It is worth mentioning the bankruptcy of Baltic International Bank, but the investor funds are safe. However, this event leads to a new bank account at Esketit.
The same applies to Esketit as to Afranga. The platform has established itself in the meantime. Due to the low investment amount, I do not see the investment as such as questionable.
For the curious, there is 1% cashback on the investment for the first 90 days at Esketit with my link*. I also receive this as compensation + one-time 5€.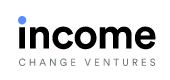 On Income Marketplace 558,27 EUR were invested at the end of November with an IRR of 10,98%. The platform has now received an event where it will now become clear how well the "junior share" safety mechanism works. Namely, the Brazilian loan provider ClickCash did not execute BuyBacks as intended. In the meantime, all loans have been suspended. You can read all the news about this on the Income Marketplace blog.
500€ is of course not a small amount for a test balloon, but without some skin-in-the-game experience reports are not authentic. I now consider around 12% of the investment to be questionable.
If you want to test the platform there is 1% cashback for you if you use my link* and use the code CLHOFU during registration. I receive 1% too + one-time 20€.

PeerBerry continues to repay the Ukrainian and Russian loans. My IRR was 11,25% at the end of November wit 1.098 EUR invested.
One of the most solid platforms for over three years! Also here until now. A war is of course a worst case scenario, which is why about 55,3% of my portfolio is questionable, despite the repayments made to date.
A while ago PeerBerry introduced a loyalty bonus, but with high requirements:
0,5% for 10.000€
0,75% for 25.000€
1% for 40.000€
If you use my PeerBerry* link, I'll receive 5€ + 1% from investments for 60 days.

In the last P2P portfolio update I had expressed my dissatisfaction regarding Bondster in terms of microkasa loans and mentioned that I might trade here. In December I intend to withdraw some of the free funds. The IRR at the end of the month was 11,33% with 1.201 EUR invested.
I still see Bondster as a young platform, but now already has 15.000 investors. Due to the "defaulted" Polish loans, I see 30% of the investment as questionable.
There is a 1% cashback after 30 days at Bondster*. I receive 2%.

Withholding tax at Viainvest has been reduced from 20% to 5%. By the way, this applies to all Latvian platforms! It is still very complicated to find out how much the interest income was. The IRR at the end of the month was 11,52% on an investment of 1.689 EUR (if I calculated correctly).
In my opinion, Viainvest is very solid and therefore I do not consider my investment questionable. However, the current technical difficulties with the introduction of the Securities are more than annoying!
If you register at Viainvest* you will get 10€ and 1% cashback for 90 days.
---
P2P

I also reduced my investment in NeoFinance somewhat in October and November. Currently, 1.334 EUR are invested there with an IRR of 12,78%.
The return calculated by the platform is now 13,81% after an adjustment of the calculation. There is a deduction of 15% withholding tax (can be reduced to 10% by the way).
At least the 91-270 days overdue loans I have to mark as questionable even though some of them might pay in the future. I think approx. 19% of the capital is questionable in the current situation.
NeoFinance* changed and lowered their offer too. There is 1% cashback for you and me for 90 days.
---
P2B (Real estate)

At EstateGuru I look at the moment as good as no longer. Only at the end of the month the received interest is checked, briefly looked at whether there are defaults. At the end of November there were 3.673 EUR invested at EstateGuru with an IRR of 9,30%. EstateGuru has also launched a Christmas campaign, donating 0,5% of the company's total income from fully funded loans issued in December 2022 to UNHCR to help Ukraine. Cool action!
I don't consider my invested capital to be 'questionable'. So far EstateGuru has always ensured recovery.
At EstateGuru* there is a 0,5% cashback for 3 months. I also receive the cashback and in addition 5€.
---
Crowdlending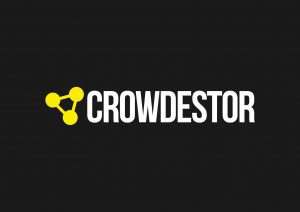 63,87 EUR in interest was earned at Crowdestor in November. The previous month also had a similar level. My metric, delayed projects, has increased further compared to the last portfolio update, to now 66,66%. This was again due to some smaller projects that were paid back. At the end of the month, the investment was still 12.079 EUR with an IRR of 8,58%.
Further, because of the risk of the platform and projects, 50% of the investment is 'questionable' to me (regardless of the ~66,66% delayed projects). Especially due to the Corona pandemic, which will have a massive effect on tourism and restaurants.
If you really want to register, you can do so via the platform's website. I can't recommend Crowdestor!
---
Investment expires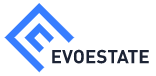 EvoEstate had invested 4.821 EUR at the end of November with an IRR of 6,37%. By the way, the calculated return differs strongly from the 'Net Annual Returns', which is 11,04%, due to final maturity projects.
All returns at EvoEstate first flow automatically to InRento. If there are new projects there, I invest. Excess funds are withdrawn.

The British platform AxiaFunder offers investing in an area I haven't seen before because they offer investing in litigation cases. You can find an interview with CEO Cormac Leech at explorerp2p.com. Very worth reading!
My initial investment was £500. Yes, that's the minimum investment and a lot. You have to bring some capital with you in order to have proper diversification. The same is also possible for a total loss, and even a loss of more than the invested money. My test project is still floating in the air (I'm not allowed to give more details). On the positive side returns of 20-30% p.a. are possible. So it's a high risk test balloon! In November the IRR is 1,64% due to currency effects.
I'm therefore letting my investment expire (if possible), because you need a lot of capital for a reasonable diversification. I don't have that and I'm not willing to invest that much there either.
If AxiaFunder is an interesting platform for you, I would be happy if you use my link*. My reward is 17,50€ and 3% Cashback.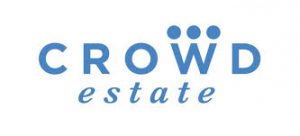 There were no principal repayments at Crowdestate in November. The complete exit is dragging on. The IRR was -7,31% and there are still 150,05 EUR on the account.

907,27 EUR was invested in Bulkestate at the end of September. The IRR was 7,95%. Recoveries are sparse, loan extensions are becoming more frequent, and payouts are also taking longer than usual. I withdraw all repayments.
---
Portfolio performance income
October
In October, I received a total of 306,46 EUR in interest from the individual platforms. So the 300 EUR feel-good limit was just barely torn. However, Bullride will also contribute less to the interest income in the future.
November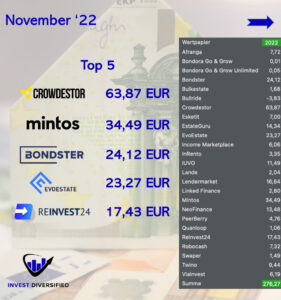 In November, it was still 276.27 EUR in interest. Bullride now delivers negative figures, due to the write-offs, which I book as interest charges.
---
Distribution by P2P/Crowlending classes
Below you can find my distribution between the individual P2P / crowdlending classes for November.
36,35% (P2P (Buy-back)
26,55%

Crowdlending
1,26% P2B
27,79% P2B (Real estate)
2,76% P2P
0,04%

P2P (Short-term)
5,25% Sonstiges (Bullride, AxiaFunder)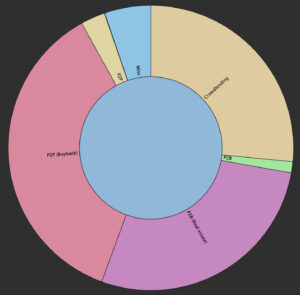 ---
Affiliate/referral income
I would say that I'm one of the most transparent bloggers when it comes to affiliate and referral income. Therefore, there is also pure transparency for October and November. There was 50 EUR in affiliate income in October, 336,31 EUR in November.
Referral-'income' in October:
Referral-'income' in November:
---
Summary
The strategy of taking some chips off the table has not and will not change for the time being. The cash flow is needed elsewhere (liquidity for real estate, shares, bonds). This is also how we will start the new year.
---
THANK YOU!
This was the last P2P Portfolio Update for 2022, the next one will follow in January and will contain a review. I would like to take this opportunity to thank all readers and wish you and your families a Merry Christmas and a Happy New Year 2023!
---
About new projects on Twitter, Instagram and Facebook
I hope you found my summary interesting as always. I'm always open for constructive criticism and suggestions. Follow me on Instagram (or Twitter and Facebook). There I post not only about P2P and crowdlending, but also about stocks, dividends and options. So have a look! That's it for today's post, see you again at the P2P portfolio update for October. Bye!

Feel free to let me know in the comments how your P2P investments are going or which platforms you have worries and concerns about!
---
*Some links in my posts are affiliate or referral links. That means I get a little bonus. For each of those who use these links, however, there are no costs or other disadvantages. On the contrary, there is usually a start bonus or cashback. So if you use these links, you support my blog and for that I say thank you in advance!