Hello there! Today I present you an interview with a familiar person and his 'new' project, which I interviewed in August 2019 about EvoEstate. But today it's all about the InRento interview with Gustas Germanavičius.
---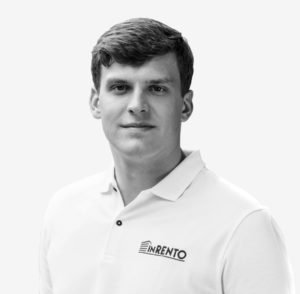 Hey Gustas, welcome back to my blog. The last time you were here, we talked about EvoEstate and you were the CEO. But that's not the topic today, right? What changed since then?
Many things have changed, we've grown from a small startup to a 18-people team and we are continuing to grow. Just within the last year, our group grew 25X in terms of revenue and we have this month secured further Institutional Investors backing, while raising a 530K funding round.
Maybe tell my audience about your new 'baby'.

Let me tell you a story. One day my mum came to me and asked, where she could invest 50K EUR, at first I thought I knew the answer which was EvoEstate, but then came to realise, that most of the deals that are there are too high risk for her and she has no experience or know how of RE development. For that particular reason I understood that there are basically no lower-risk methods for investment that would yield stable monthly income and would be asset-backed.

So InRento was created for people who want to invest, but can't acquire the whole property or for those, who can own properties, but don't have enough time to manage it. Unlike anyone else in the buy-to-let industry, InRento does not borrow money itself, but in fact facilitates the transactions for highly experienced project owners. In return investors get a collateral- first rank mortgage.

When you invest via InRento, you earn (just like owning the real property) rental yield and capital growth. But the best thing is, that when the property is vacant, you earn income because the project owner is obliged to distribute to the investors fixed-interest.

Who stands behind InRento? I guess you are not alone there 🙂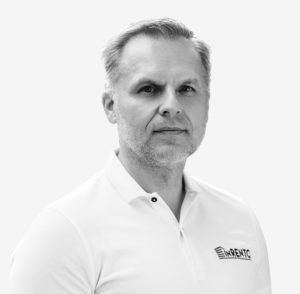 We are a team of rental properties and investments professionals. Our Chief Risk Officer – Renaldas has been in the RE industry for 20 years, has worked in multiple fields of RE in Lithuanian market. Just in SEB bank he was resposible for acquisitions of RE assets in excess of 1B EUR in value.

Our Head of investors relations – Deividas, has take managing roles in multiple investment brokerage firms, including Robo Markets and Teletrade. He is also licenced Investment Advisor by Baltic Financial Advisors Association – BFAA for MiFiD2 regulations.

Our Legal counsel – Laura, is recognised among "IFLR1000" best fintech lawyers and has advised multiple Fortune 500 firms on financing, deals' structuring and compliance.
There are a few other P2P platforms with focus on real estate and especially such which creates rental income. So what's the USP of InRento?
I would say that it's quite the contrary. Although there are some platforms in Continental Europe, none of them are licenced & regulated (besides us), they offer very few deals and most of them have a conflict of interest. When I mean conflict of interest, I mean that they provide very little transparency (with no appraisal reports), they raise money for themselves and have 0 accountability and reporting to financial regulators.

I think these differences sum up the USPs of InRento. We focus on lower-risk investment, at the same time providing the safest environment to invest, while being licenced and regulated, and also backed by leading institutional investors.

How do you search for new real estate projects? Maybe you can explain the process until investors can invest into a new project?!
Every month we get tens of inquiries about financing rental properties, from those we apply our risk scoring models to assess them. Here are the things we assess:

Does borrower's equity exceed the amount of financing needed
Does borrower's last year's net profit is sufficient to cover the fixed-interest
Borrower's Debt / Equity ratio
Borrower's ability to repay liabilities in the past
Property price comparison to a 3rd party valuation
Property type
Is there a tenant already?
Borrower's experience with rental properties
Property occupancy over the last 2 years (if it was rented)
Will the property require renovation
Micro-location
Years since last renovation of the premises
Does the property have an elevator if it's not on the ground floor?
Does the property have a dedicated parking slot near premises? (long-term rent)
Property has been for sale for less than 1 year?
Property has all applicable certificates/zoning rights with at least 2 years before expiry date

In order to gather the data we use independent 3rd party valuations, Registry Centre, Creditinfo and accounting documents we receive from the borrower.

Currently there are 'only' projects from Lithuania. Do you plan projects in other (Baltic) countries?
Yes, we plan to go live in Spain in Q3 and we expect to open some other markets as well, but right now, I'm not sure which one will come first after Spain.

How is the connection to EvoEstate now?
I'm still remaining a shareholder of EvoEstate but just doesn't have a role in the company any more. Speaking of InRento projects, they are also available to invest in over EvoEstate.
How do you do the risk management for example if a tenant cannot pay due to the pandemic and no rental income is generated?
We don't manage it, the properties are managed by project owners – borrowers. When we finance properties we always take a lot of caution to also assess the tenant that is renting. We had at least 3 high-yielding restaurant properties up for assessment in the last 6 months, but we came to a conclusion, that right now the risk is simply too high for such businesses.
---
Summary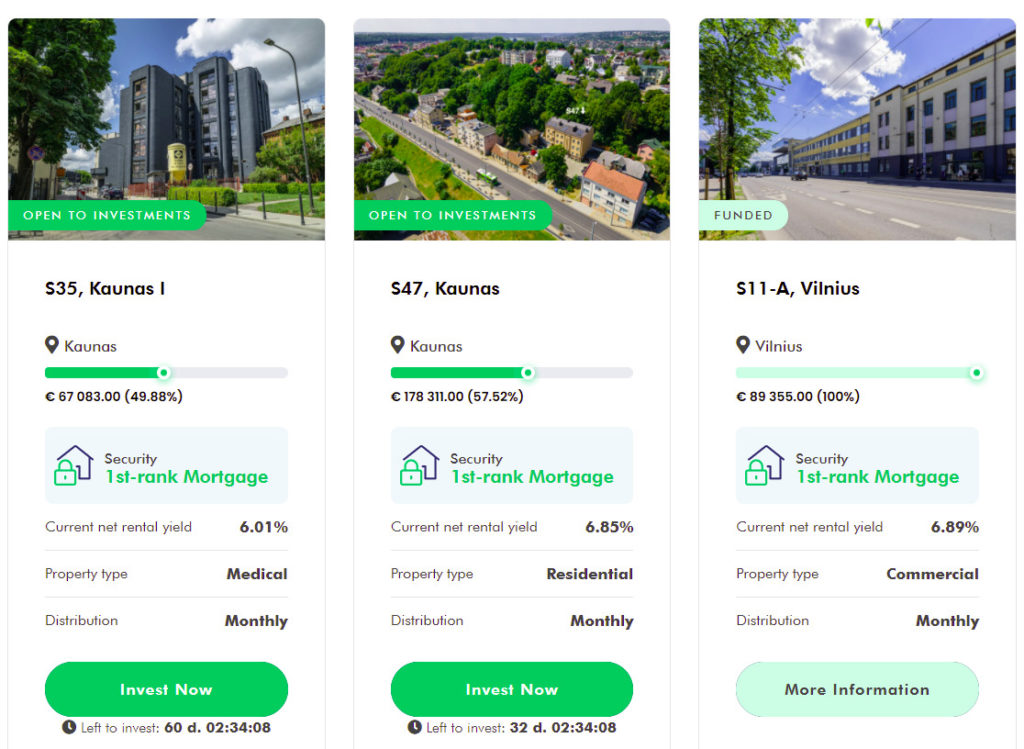 InRento is today the only fully licensed and regulated platform in the buy-to-let segment
They are backed by Business Angels Fund and Startup Wise Guys as institutional investors
The focus lies on lower-risk investments
You can invest from 500 EUR
There are three property types (commercial, residential and medical)
All projects offer monthly payments
A secondary market is available
1st-rank Mortgage as security
For every project you have more details, such as pictures, documents etc.
---
Registration & Bonus
If you want to test InRento there is a bonus of 20 EUR for you, if you register with my link*. I receive a bonus of 50 EUR.
---
About new projects on Twitter, Instagram and Facebook
On my own behalf, I would like to mention that I also present new projects on Twitter (kaph1016) and Instagram (investdiversified) in which I invest myself. Also, on Facebook I have a page. There are also a few insights into how I invest in other areas. So just follow me :). *Some links in my posts are affiliate or referral links. That means I get a little bonus. For each of those who use these links, however, there are no costs or other disadvantages. On the contrary, there is usually a start bonus or cashback. So if you use these links, you support my blog and for that I say thank you in advance!